CERTIFIED JAGUAR SERVICE & REPAIR
INDEPENDENTLY OWNED & OPERATED | NOT AFFILIATED WITH LAND ROVER NORTH SCOTTSDALE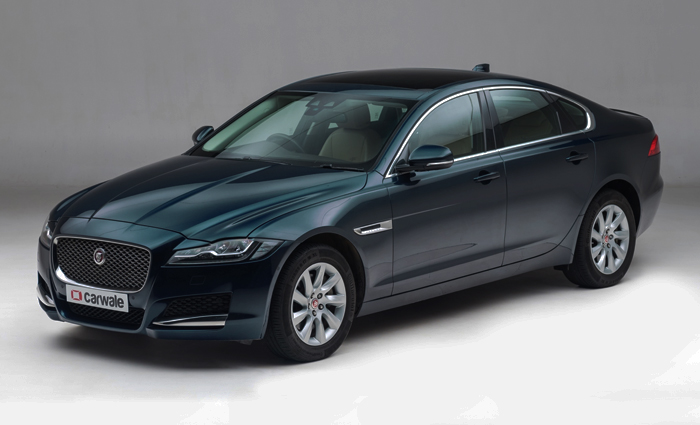 ROV-N-TECHS JAGUAR REPAIR SERVICES IN ARIZONA 480-998-6617
We perform all factory recommended services on all Jaguar models at affordable prices! Master Technicians, Joe Caraway and Kevin Curtis worked at Land Rover of North Scottsdale for 10 years before opening their own shop in 2006 under the name of "Rover Techs". Now known as "Rov-N-Techs" Joe and Kevin offer over 35 years of combined maintenance and repair experience.
What Are The Most Common Jaguar Repairs?
Regardless of the model, every Jaguar will experience some maintenance needs throughout its lifetime. Here are the five most common repairs:
Engine Problems
Unfortunately, Jaguars are prone to engine issues. If you hear any engine noise during a cold start or while idling, now is the time to take the car in for repairs. Most times engine noise will indicate a timing chain tensioner problem.
Transmission Failure
This may be the most common issue for Jaguars. Depending on your transmission diagnosis, you may have to completely repair the part. Most Jaguars begin experiencing transmission failure around 108,000 miles.
Loss Of Coolant
The plastic coolant reservoir has been known to experience leaking issues, which causes coolant to pool underneath the engine. Whenever this happens, its best to get the area checked out immediately.
Brake Issues
Brake clicking, squealing and cracking has been reported by Jaguar owners over the years. New front brake pads or perhaps a simple lube service could solve these problems.
Ignition Coil Failure
Specifically in the models made between 2000-2005, this is a common issue. Typically starting around the 108,000-mile mark, this failure does not tend to set the check engine light off.
WE ARE FULLY EQUIPPED WITH FACTORY DIAGNOSTIC EQUIPMENT!
We offer a full range of services and repairs for all Jaguar models.
YOUR GO-TO SHOP TO SAFELY KEEP YOU ON THE ROAD!
All Jaguar services and repairs include, but not limited to the following!
JAGUAR AIR BAG LIGHT AND SAFETY RESTRAINTS
JAGUAR AIR CONDITIONING & CLIMATE CONTROL
JAGUAR ANTI-LOCK BRAKES (ABS)
JAGUAR BRAKES & BRAKE FLUID FLUSH
JAGUAR CHECK ENGINE LIGHT
JAGUAR COMPUTERIZED FOUR WHEEL ALIGNMENT
JAGUAR CONVERTIBLE TOP REPAIR
JAGUAR CUSTOM WHEELS & TIRES
JAGUAR ENGINE REPLACEMENT / OVERHAUL
JAGUAR EXHAUST & EMISSION SYSTEM
JAGUAR PRE PURCHASE INSPECTIONS
JAGUAR SAFETY INSPECTIONS
JAGUAR SYNTHETIC OIL CHANGE
JAGUAR RECOMMENDED MAINTENANCE
v SCHEDULED MAINTENANCE
JAGUAR AIR AND HYDRAULIC SUSPENSION
JAGUAR TRANSMISSION
JAGUAR TIMING BELT SERVICE
JAGUAR WHEEL BALANCE & TIRE ROTATION
JAGUAR TRACTION CONTROL SYSTEMS
AVERAGE JAGUAR REPAIR COSTS
Here is a breakdown of typical Jaguar repair costs by model:
Jaguar X-Type – Oil Change: $146-$159
Jaguar X-Type – Clutch Replacement: $2,611-$3,102
Jaguar XJ6 – Mass Airflow Sensor Replacement: $872-$1,551
Jaguar XJS – Exhaust Manifold Gasket Replacement: $137-$159
Jaguar XJS – Coolant Leak Diagnosis: $59-$75
Jaguar XJR – Variable Valve Timing Control Solenoid Replacement: $451-$525
Jaguar XKR – Oxygen Sensor Test: $48-$60
Jaguar Super V8 – Spark Plug Replacement: $238-$336
*All prices according to RepairPal. Contact Rov-N-Techs today for more information! 
COST SAVINGS VS. THE DEALERSHIP
Rov-N-Techs only use quality, genuine factory parts on your Jaguar vehicle. On general repair costs, you will save relatively 20% vs. a Standard Dealer.