LAND ROVERS, RANGE ROVERS & JAGUAR SERVICE & REPAIR EXPERTS
INDEPENDENTLY OWNED & OPERATED | NOT AFFILIATED WITH LAND ROVER NORTH SCOTTSDALE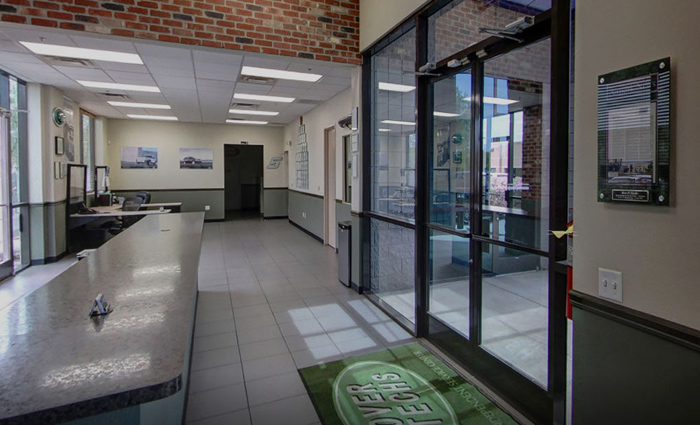 ROV-N-TECHS REPAIR TESTIMONIALS SCOTTSDALE ARIZONA 480-998-6617
We perform all factory recommended services on Land Rovers & Jaguars at affordable prices! Master Technicians, Joe Caraway and Kevin Curtis worked at Land Rover of North Scottsdale for 10 years before opening their own shop in 2006 under the name of "Rover Techs". Now known as "Rov-N-Techs" Joe and Kevin offer over 35 years of combined Land Rover experience.
"I don't know how it came to be, but an auto shop that is honest, efficient, and justly priced actually does exist and I've had the great fortune to find them. I believe they are former techs from the Range/Land Rover dealership thus have extensive knowledge & expertise, but a few years ago parted ways to open their own shop and decidedly to NOT royally rip-off their clients like the dealership does. Seriously, for the amount of disdainfully over-priced work I've paid to the dealership for repairs & maintenance over the years I could have purchased a small island. I have only positive things to say about Rov-N-Techs after having my car serviced their multiple times now."
"Still the best and only place to take your Land Rover if you are in Arizona. I had a number of small and large problems on my Land Rover lately and Kevin & Joe have fixed them all quickly and for a lot less than I would have paid at the dealership or anywhere else. I can always count on them for a correct diagnosis the first time and for the repair to be done right every time. I highly recommend Rov-N-Techs and Kevin and Joe for ANYTHING you need for your Land Rover. They truly are the best and most honest mechanics there are. Don't take your Land Rover anywhere else!"
"Rov-N-Techs are Simply The Best! Top Notch! Kevin and Joe know Rovers! They have always been honest, fair, and fast! Most people cringe at the thought of the cost involved in repairing a Rover, I only want to own a Land Rover – because I only want Kevin and Joe to be my mechanics! The absolute best customer service and highest quality repair! It's such a relief to know and trust your mechanic is honest, knows what he's doing, and won't over charge you! If they can save you money, they will! I can't say enough about how great they are! I would highly recommend them to anybody who drives a Rover!"
"This business is an outstanding example of what a small business should be and the only place I'll take my Range Rover. Have used them multiple times for any and all maintenance issues and they've been excellent every time. Doesn't have a 5* hotel style reception area or loaner cars like the dealership – but I'm not there for that – I'm there to get my car fixed by Land Rover experts at an honest business that charges reasonable prices. Great job guys."
"Amazing shop. I had a sensor issue preventing me from getting an emissions test. I first tried Land Rover Scottsdale thinking they would be the best choice but they couldn't figure it out. I then went to Ron-N-Techs and they were able to diagnose and fix very fast."
"These guys fixed what the Land Rover dealer could not. The Rover dealer wanted over $2500 to look into the problem and these guys took care of it with a software update. I am an extremely satisfied customer."
"I started using them when my warranty ran out and I am very satisfied. Their quality of work and care for my vehicle has been top-notch. The staff is very knowledgeable and friendly."
"Joe and Kevin are master mechanics. Completely trustworthy. Fair prices. They'll keep your Rover roving."
"No better place to take your Land Rover. Genuine parts and genuine people. Highly recommended."
COST SAVINGS VS. THE LAND ROVER DEALERSHIP
Rov-N-Techs only use quality, genuine Land Rover factory parts on your vehicle, but on average you will save relatively 20% vs. a Land Rover Dealer.