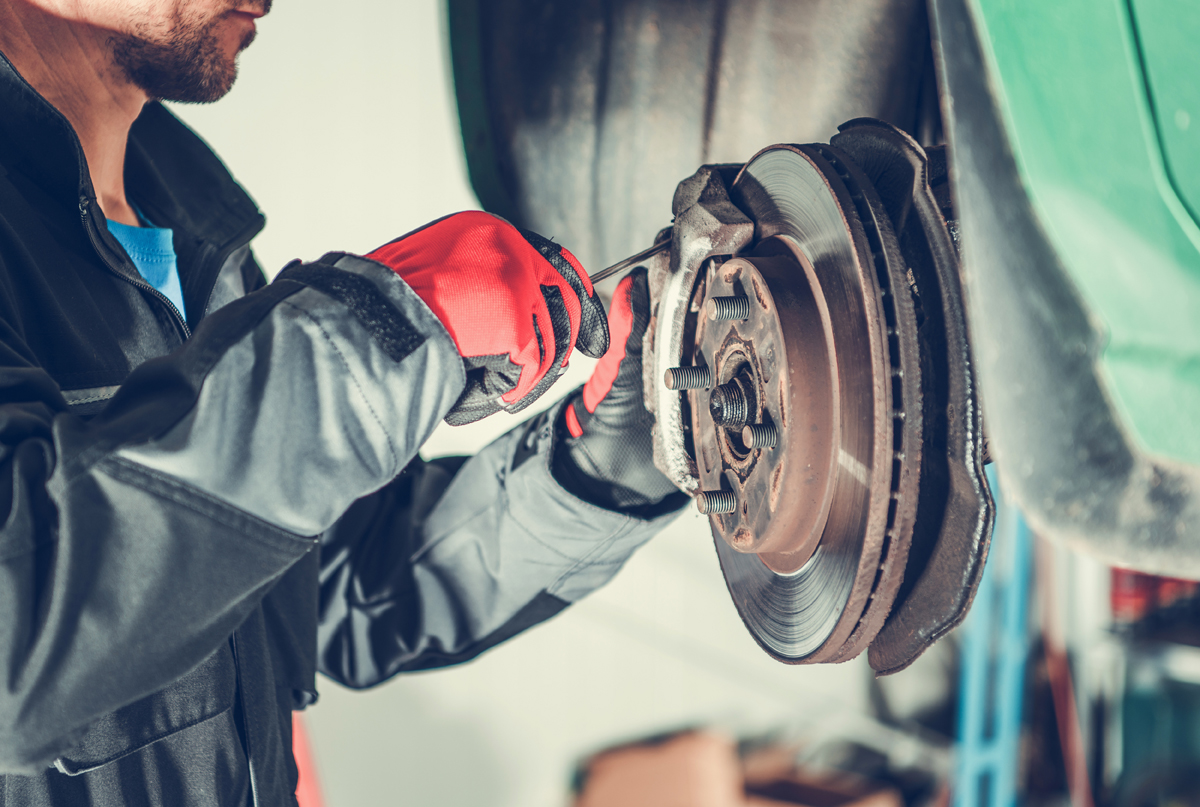 While there is no direct answer on how much a brake job will cost due to manufacturer costs and labor, you should expect to pay $300-$800 for full-service brake repair. This will include new brake pads, calipers and rotor.
If you are searching for "average brake job cost", this article will detail the factors that go into pricing.

Brake Pricing Factors
When you decide to have your brakes replaced you will undoubtedly save money compared to replacing the brake pads or rotor. To receive the best quote possible, the suggestion is to call many different mechanics in your area before making an appointment. There a few different factors that will go into determining just how much you'll pay for a brake job. The factors are detailed below.
1. Type Of Vehicle
What kind of car you drive will definitely play a role in the pricing of this repair/replacement. Depending on the vehicle type, prices of the parts will vary. European vehicles, such as Jaguar or Mercedes can come with large price tags for brake jobs. The difference in cost is due to the brake system, which differs from American models.
2. Vehicle Size
Needless to say, the larger the vehicle, the more you are likely to pay for any repairs or replacements. Someone driving a big F-150 diesel truck will have to pay more than someone driving a Ford Focus. Car size and weight play crucial roles in the materials that will be needed in this process. Size can also determine just how long the brake job will take.
3. Individual Driving Skills
Driving skills will also play a role in determining costs. For example, if you are using your vehicle for basic street or highway drives, the price will not be significantly impacted. Yet, if you are pushing your car to the limit regularly, you will likely need more expensive performance brakes installed.
How Much Is It To Replace My Brakes?
Getting work done on your brakes is a continuous cycle for drivers, regardless of make and model. If your brakes aren't working properly, then you shouldn't be on the road. Drivers can expect to pay between $35-$150 for a brake pad replacement on all four wheels. Labor costs for brake pad replacements will typically range from $80-$120 per axle worked on.
The next task could be replacing the rotors along with the brake pads to allow for an optimal brake system. Typically, the best time to get new rotors is when you are getting the pads replaced. Rotors cost an average of $30-$80 each. Labor costs with rotor replacements range from $150-$200 per axle. Both parts can be replaced together for a likely cost of $250-$500 per axle.
The most difficult part to replace in your braking system is the calipers. Single calipers can cost $130+ each. If the vehicle is high-end, large and foreign made, a full brake job could end up costing more than $1,000 total.
Rov-N-Techs performs all factory recommended services on Land Rovers & Jaguars at affordable prices! Master Technicians, Joe Caraway and Kevin Curtis worked at Land Rover of North Scottsdale for 10 years before opening their own shop in 2006 under the name of "Rover Techs". Now known as "Rov-N-Techs" Joe and Kevin offer over 35 years of combined Land Rover experience. Contact us today!