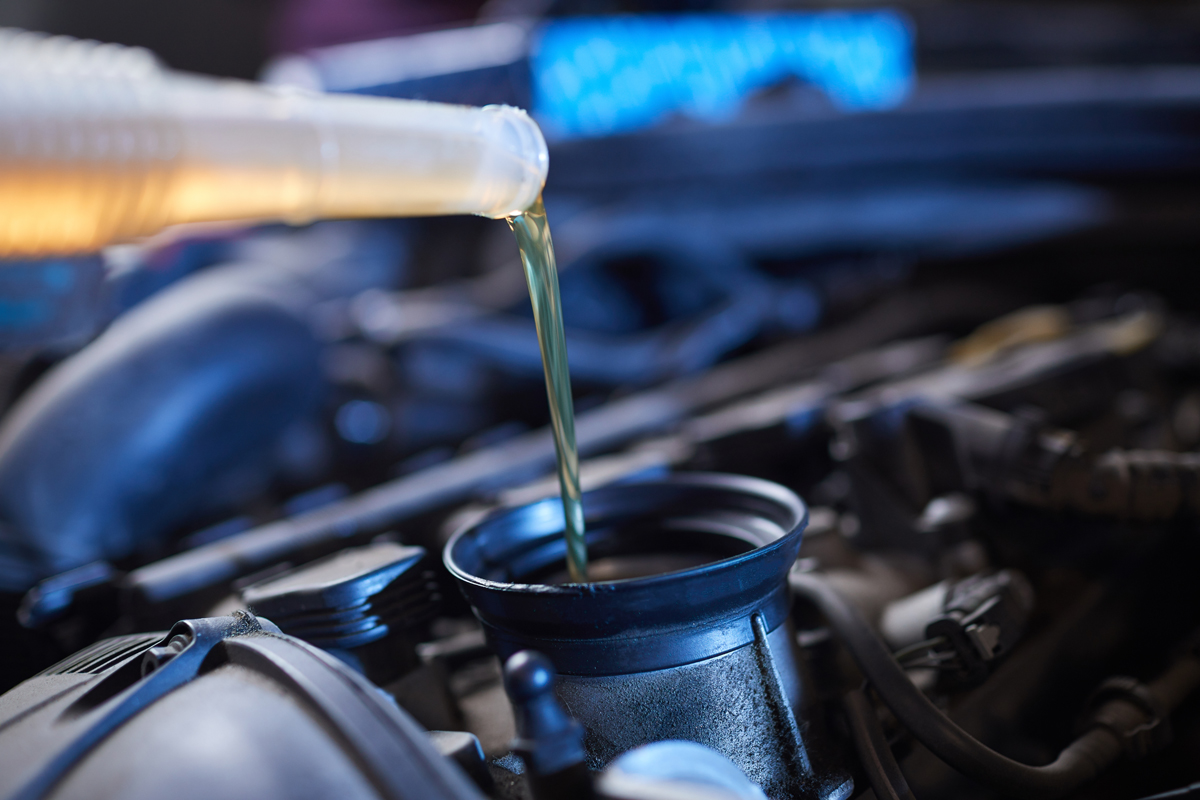 On average, the cost of an oil change for a Jaguar XF is $326, with prices ranging from $312-$340. Labor costs will typically range between $53-$67, with parts costing anywhere from $259-$273. Prices may change if related repairs are also needed, according to JaguarOfNaperville.

Jaguar Oil Change FAQs
New Jaguar drivers will ask many questions about the vehicle's maintenance/repair needs over time. Here are a few of the most commonly asked questions below.
When Does A Jaguar Need An Oil Change?
Knowing exactly when an oil change is necessary will keep your Jaguar healthy over the long run. The Jaguar's standard recommended oil change interval is set at 16,000 miles or about once per year. It is always a good idea to check the owner's manual for specific recommendations, of course. A few factors can alter the time when a change is needed, including driving ability, heavy towing and off-road driving.
How Often Should I Change The Oil?
An oil change is a necessity for every driver out there on the road. Newer-tech engines utilizing synthetic oil can rack up anywhere from 7,500-15,000 miles between oil changes. More than half of today's vehicles do feature a convenient monitoring system that will let you know when the time is right for a change.
There are a variety of factors contributing to oil change timelines. For example, if you are just a casual driver racking up around 6,000 miles on the odometer every six months, you will likely only need to change the oil twice per year. Frequent long distance driving means changes are needed more often.
Which Oil Types Is Best For A Jaguar?
There are four standard oil types suited for different vehicles and engines. So, which type of oil is best for a Jaguar? It really depends on which Jaguar model you have. Let's examine the differences right here:
Conventional Oil: Available in a varied amount of viscosities, conventional oil is designed for most light duty vehicles. Typically, a Jaguar will require more than simply conventional oil.
Synthetic Oil: This oil is built to last longer and function at a higher level during low and high temperatures. The F-Type uses synthetic oil.
Synthetic Blends: This is cheaper than a full synthetic blend, comprised of synthetic and organic oil mixtures. Synthetic blends are made to handle engines that undergo more stress and encounter high temperatures.
High Mileage: High mileage oil is best for anyone planning on driving their vehicle well into six-digit mileage.
What's Involved In The Oil Change?
Nobody will know your Jaguar better than a Jaguar service department. Traditional oils are still widespread, and were most likely utilized by your Jaguar when it was produced in the factory. Your dealership will use a wide variety of oil types, designed to suit the needs of the specific vehicle. Always check the owner's manual for which type of oil, amount, oil pan location, filter and drain plug sizes.
Rov-N-Techs performs all factory recommended services on Land Rovers & Jaguars at affordable prices! Master Technicians, Joe Caraway and Kevin Curtis worked at Land Rover of North Scottsdale for 10 years before opening their own shop in 2006 under the name of "Rover Techs". Now known as "Rov-N-Techs" Joe and Kevin offer over 35 years of combined Land Rover experience. Contact us today!