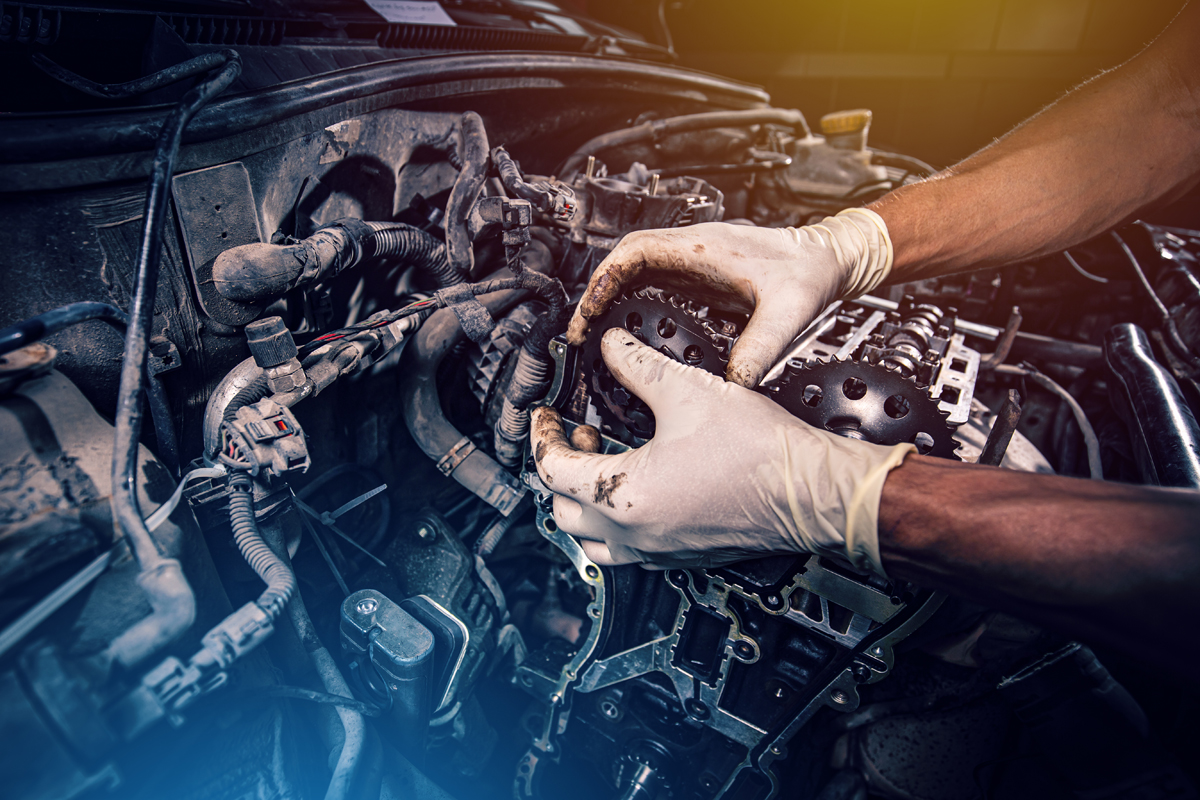 According to RepairPal, the average annual cost of Jaguar maintenance is $1,123. All repair and maintenance costs will vary based on several factors, including mileage, age, location and service provider.
Average Jaguar Repair Costs
Here is a breakdown of typical Jaguar repair costs by model:
Jaguar X-Type – Oil Change: $146-$159
Jaguar X-Type – Clutch Replacement: $2,611-$3,102
Jaguar XJ6 – Mass Airflow Sensor Replacement: $872-$1,551
Jaguar XJS – Exhaust Manifold Gasket Replacement: $137-$159
Jaguar XJS – Coolant Leak Diagnosis: $59-$75
Jaguar XJR – Variable Valve Timing Control Solenoid Replacement: $451-$525
Jaguar XKR – Oxygen Sensor Test: $48-$60
Jaguar Super V8 – Spark Plug Replacement: $238-$336
*All prices according to RepairPal. Contact Rov-N-Techs today for a quote!
Are Jaguars Reliable?
Jaguars had gained a bad reputation over the years as unreliable. Thankfully, over the past few decades some considerable measures have been taken to ensure reliability. The current build of the modern Jaguar now rivals any of its German counterparts.
Dating back to the 1970s, Jaguars were often criticized for their poor design and build quality. Yet under the new ownership of Ford, the brand started to make many improvements. A serious effort was made to improve Jaguar's manufacturing process. It didn't take long for the reliability to improve and that trend continues to this day. Jaguar's commitment to be at the forefront of technology has been a driving force behind the improving reliability.

What Are The Most Common Jaguar Repairs?
Regardless of the model, every Jaguar will experience some maintenance needs throughout its lifetime. Here are the five most common repairs Jaguar drivers will experience:
Engine Problems
Unfortunately, Jaguars are prone to engine issues. If you hear any engine noise during a cold start or while idling, now is the time to take the car in for repairs. Most times engine noise will indicate a timing chain tensioner problem.
Transmission Failure
This just may be the most common issue for Jaguars. Depending on your transmission diagnosis, you may have to completely repair the part. Most Jaguars begin experiencing transmission failure around 108,000 miles.
Loss Of Coolant
The plastic coolant reservoir has been known to experience leaking issues, which causes coolant to pool underneath the engine. Whenever this happens, its best to get the area checked out immediately.
Brake Issues
Brake clicking, squealing and cracking has been reported by Jaguar owners over the years. New front brake pads or perhaps a simple lube service could solve these problems.
Ignition Coil Failure
Specifically in the models made between 2000-2005, this is a common issue. Typically starting around the 108,000-mile mark, this failure does not tend to set the check engine light off.
Rov-N-Techs performs all factory recommended services on Land Rovers & Jaguars at affordable prices! Master Technicians, Joe Caraway and Kevin Curtis worked at Land Rover of North Scottsdale for 10 years before opening their own shop in 2006 under the name of "Rover Techs". Now known as "Rov-N-Techs" Joe and Kevin offer over 35 years of combined Land Rover experience. Contact us today!