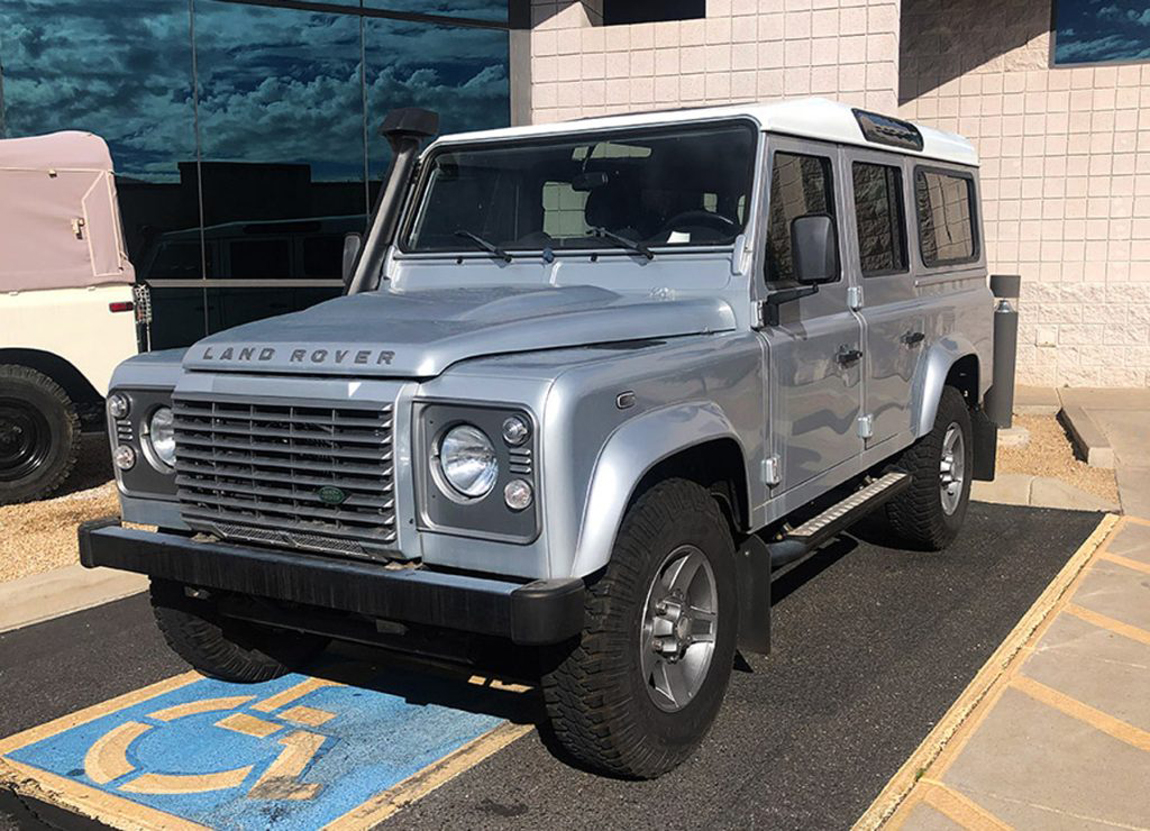 To ensure your Land Rover lasts as long as possible, it is important to keep up with any and all maintenance needs.
Daily Checks
You can perform these simply tasks each day with your land rover:
Make sure seatbelts and brakes are working properly.
Check to see if lights, horn, wipers, washers, turn signals and warning lamps are operating correctly.
Check for any fluid underneath the vehicle. Condensation drips from the A/C system are perfectly normal.
Weekly Checks
There are a few more tasks land rover drivers can do each week, including:
Check engine oil level.
Check coolant level.
Monitor brake fluid level.
Check tire pressure and overall condition.
Check screen washer fluid level.
Ensure A/C system works properly.
5,000-Mile Service
A typical driver will accumulate 5,000 miles in a six-month timespan. The following maintenance should be done at this mileage:
Change oil and air filter if necessary.
Check tire pressure, tread and overall wear and tear.
Chassis lubrication.
Car battery and cables.
10,000-Mile Service
Essentially, these maintenance needs should be taken care once per year:
Transmission fluid levels.
Coolant levels.
Test steering and suspension.
15,000-Mile Service
At 15,000 miles, the maintenance needs begin to pile up. At this time you will need to change out the cabin air filter and oil filter. The following inspections will also be necessary:
Wheels and tires.
Exhaust system.
Drive belts.
Exterior lighting.
Hood latch assembly.
All doors.
Brake system.
Power steering system fluid levels.
Cooling system fluid levels.
Diagnostic system.
Windshield wiper blades.
Windshield washer fluid levels.
30,000-Mile Service
Service at 30,000 miles will include all of the 15,000-mile services, as well as:
Fuel line inspection.
Driveshaft inspection.
Brake line and hose inspection.
Brake system fluid change.
Seat belt restraint system inspection.
Suspension inspection.
Steering system/power steering hose inspection.
Wiring harness inspection.
60,000-Mile Service
Once you hit 60,000 miles you should bring your Land Rover in for the typical maintenance upkeep.
100,000-Mile Service
After hitting the 100,000-mile mark, the tasks below will be performed:
Replace transmission fluid.
Flush and replace coolant.
Replace spark plugs.
Replace drive belts.
How Much Does Land Rover Maintenance Cost?
According to CarEdge, a Land Rover will cost an average of $18,228 for maintenance needs during its first ten years of service. There is a good chance that any Land Rover will need a major repair at some time in the first ten years on the road.
Rov-N-Techs performs all factory recommended services on Land Rovers & Jaguars at affordable prices! Master Technicians, Joe Caraway and Kevin Curtis worked at Land Rover of North Scottsdale for 10 years before opening their own shop in 2006 under the name of "Rover Techs". Now known as "Rov-N-Techs" Joe and Kevin offer over 35 years of combined Land Rover experience. Contact us today!