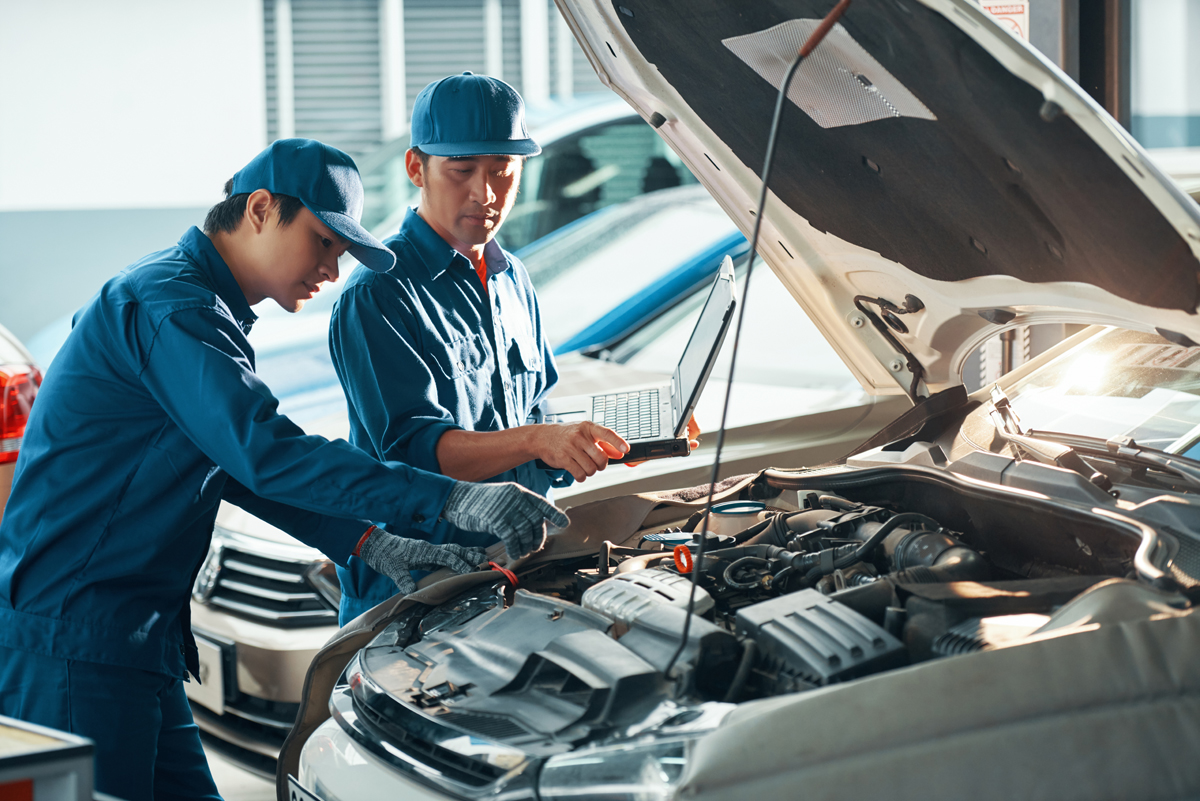 If you are searching for the most common car repairs, this article is for you! Listed below are some of the most common repairs and typical costs.
The Most Common Auto Repairs
The six most common repairs deal with the gas cap, solenoid, spark plugs, evaporative emissions purge control and catalytic converter. Let's take a look at what causes these issues and how they can be fixed properly.
Gas Cap Replacement
Gas caps are one of the most common car problems whenever the rubber seals on the cap wear out. If the seal happens to be compromised in any way, the check engine light will come on. The good news is replacing the gas cap can be relatively inexpensive. The gas cap should be everyone's first thought when the check engine light pops on. Check your gas cap for any obvious wear or cracks.
Solenoid Replacement
Your vehicle will have solenoids as part of the ignition system, along with the transmission. A starter solenoid will transfer power from the battery to the starter motor whenever you start your car. If you happen to have a bad starter solenoid, your vehicle simply won't start. The car may not downshift properly, shift erratically or get stuck in neutral when the solenoid in the transmission is going out. Replacing a worn out solenoid will restore proper operation of the ignition system and transmission.
Spark Plugs And Ignition Coils
The ignition coil is responsible for transforming the 12-volt D.C. electricity into a high voltage current, running around 50,000 volts. The resulting spark is what powers your vehicle. Whenever the ignition coil has gone bad, it will not properly ignite the fuel, resulting in a misfire. This can cause a loss in power and severely damage both the engine and catalytic converter.
Evaporative Emissions Purge Control Replacement
Evaporative emissions purge controller helps to keep the air we breathe cleaner. If the purge control wears out over time, your vehicle could be emitting more fumes than needed. The fumes harm the environment and can cause breathing problems.
Catalytic Converter Replacement
This is part of your exhaust system, which sits between the exhaust pipe and engine. The catalytic converter's job is to superheat any unburned fuel particles and eliminate them before they reach the muffler. Replacing the catalytic converter will require replacing oxygen sensors, when needed.
Average Car Repair Costs
These are some of the average prices of common car repairs. Costs will vary based on labor, vehicle type and cost of parts.
Oxygen Sensor Replacement: $350
Catalytic Converter Replacement: $1,500
Spark Plug And Ignition Coil Replacement: $400
Fuel Cap Replacement: $25
Thermostat Replacement: $220
Spark Plug Replacement: $341
Battery Replacement: $140
Replacement Tires: $450
Brake Repair And Pad Replacement: $250
Auto AC Repair: $490
*These are not actual quotes from Rov-N-Techs. Prices are according to Bridwell and Carbrain.
Rov-N-Techs performs all factory recommended services on Land Rovers & Jaguars at affordable prices! Master Technicians, Joe Caraway and Kevin Curtis worked at Land Rover of North Scottsdale for 10 years before opening their own shop in 2006 under the name of "Rover Techs". Now known as "Rov-N-Techs" Joe and Kevin offer over 35 years of combined Land Rover experience. Contact us today!