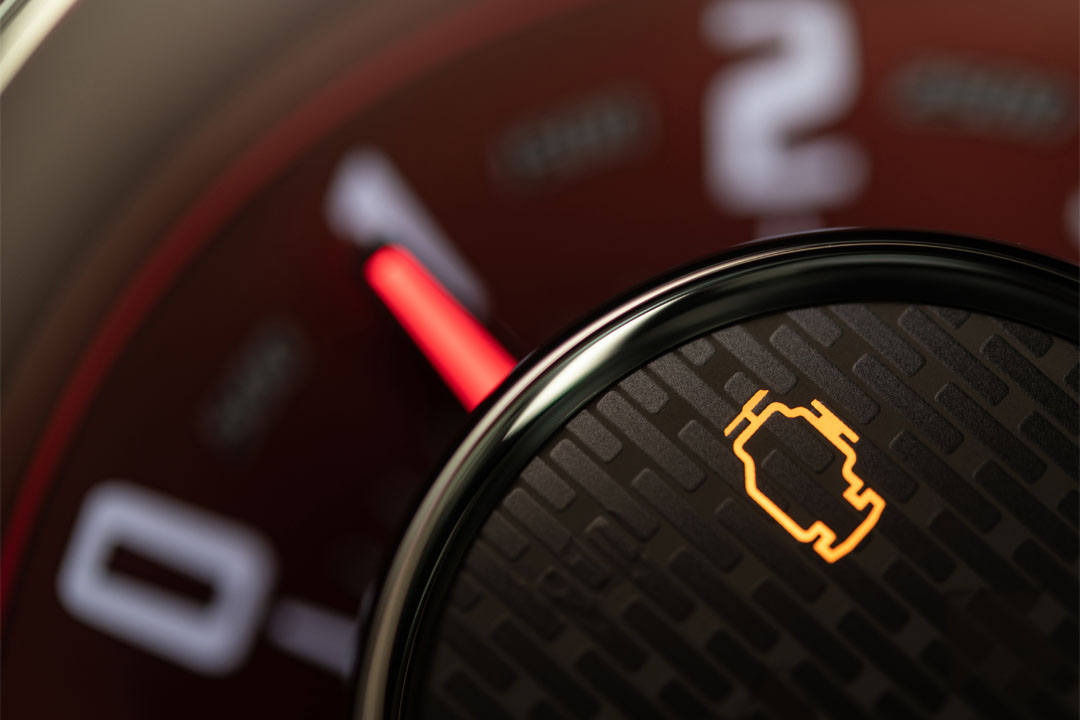 When your vehicle's internal computer identifies an issue with the engine or transmission, it initiates the check engine light. The causes for a check engine light coming on can vary from something insignificant such as a loosened gas cap to something more severe like a failing catalytic converter. It might even be an indication of internal engine failure. Neglecting the issue can turn a possibly quick fix into an expensive and laborious repair.
Why Is Your Vehicle's Check Engine Light On?
Typical minor and major causes for a check engine light to come on includes:
Loosened gas cap
An internal issue in the engine
A problem with or possibly missing catalytic converter (due to theft)
Defective spark plug and/ or plug wires, or ignition coils
Failing oxygen sensor
Faulty mass airflow sensor
A bad tank of gas
What Should You Do When the Light Comes On?
After you see your check engine light has come on, take note of how the vehicle is driving. Does something strange? In this case, reroute yourself to the closest repair shop to get the vehicle looked at. When the vehicle appears to be running fine, you can go over a couple of things on your own prior to heading to the repair shop.
There are a few simple resolutions should your check engine light come on after filling up. A loosened gas cap is one of the most typical causes for the check engine light to come on. Verify that your gas cap is securely screwed on and that the cap is in good condition.
If you have a bad tank of gas in the vehicle, your check engine light might come on. For instance, if your vehicle was manufactured to run on premium gas, the engine may have a hard time running on regular gas. You can reasonably solve this issue by having a mechanic drain your gas tank. If you need to drive until the tank is once again empty, this might not cause serious damage, assuming your vehicle doesn't show indications of inadequate engine performance or overheating.
Do you think that something other than the above made the vehicle's check engine light to come on? The best method to why the engine light is to look at the diagnostic code in the vehicle's internal computer. If you have experience working on vehicles, you can do this in your driveway with an OBD-II reader. Other than that, go to your local auto parts store where a staff member can read it, or take it to a repair shop where they can read the diagnostic code and assess the proper fix.
Rov-N-Techs performs all factory recommended services on Land Rovers & Jaguars at affordable prices! Master Technicians, Joe Caraway and Kevin Curtis worked at Land Rover of North Scottsdale for 10 years before opening their own shop in 2006 under the name of "Rover Techs". Now known as "Rov-N-Techs" Joe and Kevin offer over 35 years of combined Land Rover experience. Contact us today!