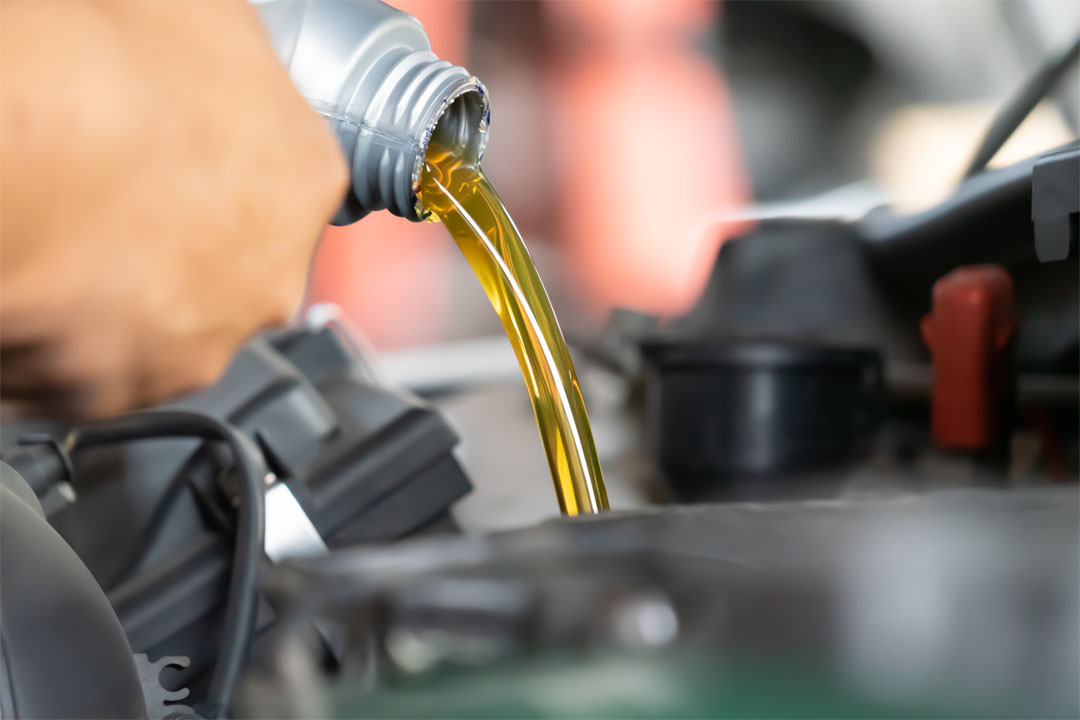 Top 5 Synthetic Motor Oil FAQs
Is synthetic oil more suitable than conventional oil? Should I think about switching from conventional oil to synthetic? What's the actual difference between a full synthetic, a synthetic blend and conventional oils? Find the answers to the most commonly asked questions below.
Is synthetic oil more suitable for my vehicle than conventional oil?
Absolutely, synthetic oil is better for your vehicle than conventional oil. Even though conventional oil can supply sufficient lubrication performance, it is unable to compete with the performance and engine protection supplied by synthetic oils.
Synthetic oil uses high-quality based oils in comparison to the less-refined based oils used in conventional oils making conventional oils:
Prone to breaking down and losing protective attributes
Less chemically consistent
Acidify and oxidize more easily
Generally, full synthetic oils offer better engine performance and protections than conventional and synthetic blend motor oils. Synthetic motor oils are specially designed with a modified additive system offering added performance benefits in addition to those found in conventional and synthetic blend oils by:
Countering sludge and deposit buildup
Decreasing wear
Protection from high temperatures
What are the benefits of synthetic oil over conventional oil?
Synthetic oils are produced through complicated processes, including being chemically created from petrochemicals, to have the precise molecular aspects required for a specific application.
These approaches extract impurities from crude oil and allow individual molecules to be modified to the demands of present-day engines. These modified molecules in synthetic oils offer higher degrees of performance and protection than other oils.
So how do synthetic oils surpass conventional oils? Synthetic oils surpass conventional oils by
providing greater engine wear protection
maintaining your engines cleanliness
running better in low temperatures
protecting better at higher temperatures
protecting vital turbocharger parts
Do synthetic oils have longer oil change periods than conventional oil?
Yes, typically, synthetic oils offer longer oil change periods than conventional oil. However, this is usually subject to the brand of motor oil and multiple other factors, like driving style and driving conditions.
What is the difference between a full synthetic oil and a synthetic blend?
Whereas there is no solid industry definition, full synthetic motor oils usually use the highest quality-based oil mixture as a beginning point. Synthetic blend motor oils are going to usually be either a mixture of high and low-quality conventional based oils or be all high-quality based oils. However, the synthetic based oil is just half of it. The proper blend of supplements needs to go in the blend to produce the oil.
The modified additive system in synthetic oils gives added performance benefits as well as those found in synthetic blend oils. And whereas full synthetics as a motor oil classification offers better protection than conventional and synthetic blend oils, not every synthetic is equally created.
My vehicle doesn't require synthetic motor oil. Can I switch from conventional oil to full synthetic oil?
Changing from conventional motor oil to full synthetic motor oil is completely acceptable. Synthetic motor oils are agreeable with conventional oils, higher mileage vehicle oils, synthetic blends and other types of full synthetic oils. An engine flush is not needed.
Rov-N-Techs performs all factory recommended services on Land Rovers & Jaguars at affordable prices! Master Technicians, Joe Caraway and Kevin Curtis worked at Land Rover of North Scottsdale for 10 years before opening their own shop in 2006 under the name of "Rover Techs". Now known as "Rov-N-Techs" Joe and Kevin offer over 35 years of combined Land Rover experience. Contact us today!