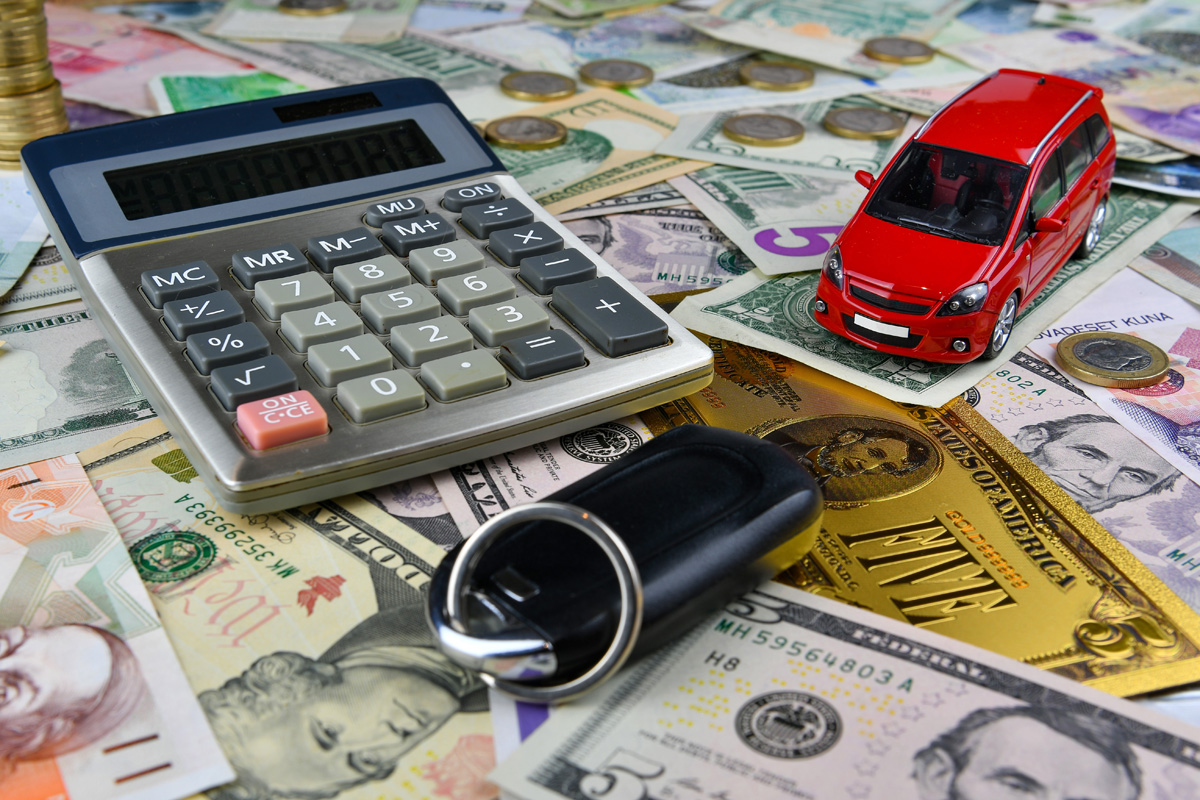 A Jaguar F-Pace will cost of an average of $16,103 for maintenance and repairs during its first decade of service, according to CarEdge. There is a 48% chance the F-Pace will require a major repair during that time span.
Let's take a look at the typical maintenance costs and most common issues with the F-Pace model below.
Average Jaguar F-Pace Maintenance Costs
Year 1 Maintenance/Repairs: $553
Year 2 Maintenance/Repairs: $647
Year 3 Maintenance/Repairs: $796
Year 4 Maintenance/Repairs: $1,035
Year 5 Maintenance/Repairs: $1,234
Year 6 Maintenance/Repairs: $1,546
Year 7 Maintenance/Repairs: $2,180
Year 8 Maintenance/Repairs: $2,432
Year 9 Maintenance/Repairs: $2,666
Year 10 Maintenance/Repairs: $3,014

Most Common Jaguar F-Pace Repair Costs
Here are the average costs for some of the most common F-Pace repairs. Prices will vary by service provider.
Exterior Door Handle Replacement (2017 F-Pace): $677.31
Window Motor/Regulator Assembly (2018 F-Pace): $1,388.13
Brake Pads Replacement (2018): $273.55
Exterior Door Handle Replacement (2018): $682.31
Brake Rotor And Disc Replacement (2018): $924.04
Brake Pads Replacement (2020 F-Pace): $292.59
Oil Change (2020): $259.96
Other common F-Pace repairs include:
Car Battery Replacement
Brake Pad Replacement
CV Axle/Shaft Assembly Replacement
Car AC Repair
Alternator Repair
Car Door Lock Actuator Replacement
Brake System Flush
Wheel Bearings Replacement
Headlight Bulb Replacement
Control Arm Assembly Replacement
Differential/Gear Oil Replacement
Window Motor Regulator Replacement
Windshield Wiper Motor Replacement
Jaguar F-Pace Maintenance Schedule
Follow our schedule of Jaguar maintenance and repair needs:
Every 5,000 Miles
Check/adjust all fluids.
Change the engine oil and filter.
Clean and lubricate the power antenna.
Lubricate door hinges and body fittings.
Inspect HVAC system.
Inspect all belts and hoses.
Inspect underneath the vehicle visually.
Check the tire tread depth.
Rotate tires.
Inspect windshield wipers.
Check washer fluid.
Inspect the lights and change bulbs, if necessary.
Lastly, perform a final road test.
Every 15,000 Miles
Replace spark plugs.
Check and replace air filter, if needed.
Clean the throttle plate.
Check the belt adjustment.
Lubricate all door locks.
Inspect braking system.
Grease wheel bearings.
Every 30,000 Miles
Lubricate the following:
Brake pedal.
Weather stripping.
Accelerator linkage.
Distributor advance mechanism.
Inspect the following:
Exhaust system.
Brake discs/rotors.
Brake fluid levels.
Brake pads.
Brake hoses.
Rear transmission mount spool.
Battery, replacing it every four years.
Door locks and hinges.
Engine.
Engine mounts.
Fuel system.
Exhaust system.
Handbrake.
Seatbelts.
Steering system.
Wheel lug nuts and wheel alignment.
Inside and outside lighting.
If needed, replace and adjust the following:
Rear axle lube.
Transmission fluid/filter.
Power steering fluid.
Front wheel bearings.
Oxygen sensor (every 90,000 miles).
Drive belt (every 60,000 miles or six years).
Torque propeller shaft bolts.
Rov-N-Techs performs all factory recommended services on Land Rovers & Jaguars at affordable prices! Master Technicians, Joe Caraway and Kevin Curtis worked at Land Rover of North Scottsdale for 10 years before opening their own shop in 2006 under the name of "Rover Techs". Now known as "Rov-N-Techs" Joe and Kevin offer over 35 years of combined Land Rover experience. Contact us today!