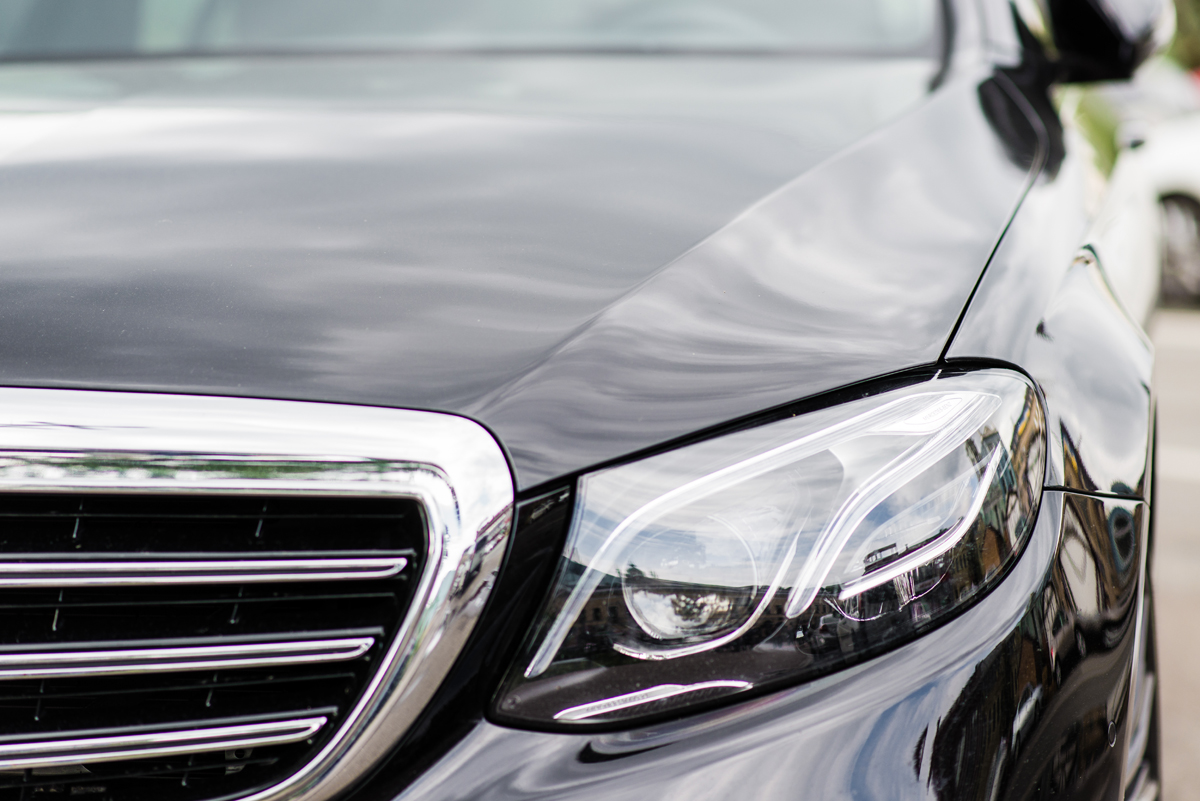 If you are searching for "jaguar vs mercedes", this post will look at the similarities and differences between the two luxury vehicles.
Jaguar Vs Mercedes: Coverage And Maintenance
One of the first questions any potential car buyer should ask themselves is the differences in coverage and maintenance between these two models. Here are a few looks at some of the common areas of coverage:
Jaguar offers an additional year/10,000 miles on the new vehicle warranty.
Jaguar offers tighter CPO qualifications than Mercedes-Benz.
CPO protection for up to 7 years with Jaguar.
Jaguar XF Vs Mercedes-Benz E-Class
Here is a look at midsize luxury sedan comparisons between Jaguar and Mercedes.
Starting Price:
Jaguar XF: $49,965
Mercedes-Benz E-Class: $53,500
Fuel Economy:
Jaguar XF: 23 city / 31 highway
Mercedes-Benz E-Class: 20 city / 28 highway
Jaguar XE Vs Mercedes-Benz C-Class
Compact luxury sedan shoppers may have to decide between these two models. So, what are the differences?
Starting Price:
Jaguar XE: $36,995
Mercedes-Benz C-Class: $41,400
Fuel Economy:
Jaguar XE: 25 city / 34 highway
Mercedes-Benz C-Class: 23 city / 34 highway
Trunk Space:
Jaguar XE: 14.7 feet
Mercedes-Benz C-Class: 8.8-12.6 feet
Jaguar Details:
New Vehicle Warranty: 5 Years Or 60,000 Miles
Complimentary Maintenance: 5 Years Or 60,000 Miles
CPO Warranty: Up To 7 Years Total With No Mileage Limit
Roadside Assistance: 24/7 (Included With Warranty)
Mercedes-Benz Details:
New Vehicle Warranty: 4 Years Or 50,000 Miles
Complimentary Maintenance: N/A
CPO Warranty: Up To One Year From CPO Purchase Or NVLW Expiration
Roadside Assistance: 24/7 (Included With Warranty)
Frequently Asked Questions About Jaguars
Here are some of the most commonly asked questions about Jaguar cars.
Are Jaguars Reliable Cars?
Jaguars had gained a bad reputation over the years as unreliable. Thankfully, over the past few decades some considerable measures have been taken to ensure reliability. The current build of the modern Jaguar now rivals any of its German counterparts.
Dating back to the 1970s, Jaguars were often criticized for their poor design and build quality. Yet under the new ownership of Ford, the brand started to make many improvements. A serious effort was made to improve Jaguar's manufacturing process. It didn't take long for the reliability to improve and that trend continues to this day. Jaguar's commitment to be at the forefront of technology has been a driving force behind the improving reliability.
Any car that was produced during Ford or Tata's ownership is more reliable than any produced during the previous eras. One of the best builds is the XJ6 (X300), which was created between the years of 1994-1997. Nowadays, Jaguar does offer a competition-beating warranty with every new model sold.
Are Jaguars Fast Cars?
Throughout the decades, Jaguar has produced powerful engines for its road cars, continuing to merge both speed and luxury. In the early 1990s, Jaguar released the XJ220 model. At the time, this was the fastest car in the world, capable of reaching 60mph in just 3.8 seconds. The XJ220 could reach a top speed of 213mph. Even to this day, the XJ220 remains the fastest vehicle Jaguar has ever created.
Are Jaguars Considered Luxury Cars?
Yes, Jaguars are considered luxury cars. These vehicles use top-notch technology and materials for all models. Jaguar has long considered its company a luxury brand, right in line with its high-end competitors. Regardless of road conditions or speed, the Jaguar always provides a comfortable ride for all passengers.
Jaguars offer plenty of legroom with plush seats, while keeping the ride quiet even when driving at high speeds. As an added benefit, modern Jaguars get terrific fuel efficiency.
How Much Do Jaguars Cost?
New Jaguars can be more expensive than competitor cars, yet used Jaguars can be purchased at a relatively low cost. The main competitors of Jaguar include Mercedes, Audi and BMW. Maintenance upkeep and cost of parts can become costly over time, especially with a used model.
Here's a look at the average price of several different Jaguar models:
XF Model: $43,995
F-Type: $61,600
E-Pace: $39,950
F-Pace: $49,995
I-Pace: $69,850
*Prices according to Car Investor. 
How Much Does Jaguar Repair Cost?
According to RepairPal, the average annual cost of Jaguar maintenance is $1,123. All repair and maintenance costs will vary based on several factors, including mileage, age, location and service provider.
Here is a breakdown of typical Jaguar repair costs by model:
Jaguar X-Type – Oil Change: $146-$159
Jaguar X-Type – Clutch Replacement: $2,611-$3,102
Jaguar XJ6 – Mass Airflow Sensor Replacement: $872-$1,551
Jaguar XJS – Exhaust Manifold Gasket Replacement: $137-$159
Jaguar XJS – Coolant Leak Diagnosis: $59-$75
Jaguar XJR – Variable Valve Timing Control Solenoid Replacement: $451-$525
Jaguar XKR – Oxygen Sensor Test: $48-$60
Jaguar Super V8 – Spark Plug Replacement: $238-$336
*All prices according to RepairPal. Contact Rov-N-Techs today for a quote!
Rov-N-Techs performs all factory recommended services on Land Rovers & Jaguars at affordable prices! Master Technicians, Joe Caraway and Kevin Curtis worked at Land Rover of North Scottsdale for 10 years before opening their own shop in 2006 under the name of "Rover Techs". Now known as "Rov-N-Techs" Joe and Kevin offer over 35 years of combined Land Rover experience. Contact us today!